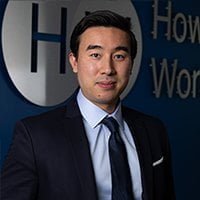 Richard To
Richard has spent the majority of his career working in the City of London assisting High net worth and Ultra-high net worth individuals/families achieve their financial goals. As a holistic financial planner Richard looks to understand the individual's values and their financial world in the round. This enables Richard to better create a strategy that is fully aligned with the individual's values as well as compliments existing arrangements.
Richard assists clients in all stages of their lives, in areas including; Wealth preservation, Investments, Tax, Estate planning, Multi-generational planning and Lifetime Cash flow planning.
Outside of work Richard enjoys playing football (ex semi-professionally) and body building. Most of all he enjoys eating delicious food and sipping on good whisky!