22 Dec

Do you have a financial New Year's resolution? Here's how an IFA can help…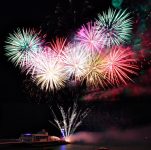 New Year, new you?
The ending of one year and the beginning of another is always a great time to take stock and assess or reassess your financial goals.

If it's been a while since you checked in with your independent financial advisor (IFA) the beginning of a new year is a great time to do so.

Just as a health MOT works by pinpointing your personal health and fitness goals, the same can be achieved for your finances by working with your IFA. Are you wanting to live mortgage free? Sort out an inheritance for your family? Finally, sort out an up-to-date Will?
Whatever your financial New Year resolutions may be, speaking to an IFA could help you pinpoint your goals and the strategies you can implement to achieve them.


Outline your financial goals

There's no denying that 2022 has been a difficult year and that media focus on the cost of living crisis has been inescapable. While it may be tempting to bury your head in the sand and ignore your bank balance, facing your finances head-on is key to achieving your monetary ambitions in 2023.

You don't need to have ambitious financial goals in mind before contacting an IFA. If you're unsure what your goals are or what would be a realistic target to aim for, firms such as HWIFM can help you to figure out what you want to do with your money in 2023.

We always provide advice based around your individual goals and your unique portfolio, with no obligation to purchase or invest in any financial products when you speak to us.
Checking your pension
When looking to plan ahead for your financial future, your pension pot should be one of the first areas you examine.

Here are a few questions you could ask yourself to get the ball rolling.
How many pensions do you have? If you've worked for several different companies, you could have more than one. Could these be consolidated?
Could you afford to adjust the contributions you make to your pension each month? This is especially important to consider if you're self-employed.
What does your ideal retirement lifestyle look like? The HWIFM team can help you to work backwards from this to figure out exactly what you need to begin putting away now to achieve it.
Remember, it is never too late to start, but it is always better to start early!
Exploring investment to make the most of your income
Investing can be a good way to grow your income in a relatively passive fashion, and there are lots of different routes to consider, such as stocks and shares, ISAs, real estate etc. To reap the benefits of investing, you don't need to be a financial expert or spend all your free time conducting the legwork of trading stocks and shares.

However, if something sounds too good to be true, that's because it often is. All investments come with a degree of risk and it is worth bearing in mind that you don't always get back what you put into it. Different investment routes suit different risk profiles, so it is worth doing your research before choosing whether, and how, to invest.

If you're unsure whether investing is a good option for you and your financial goals, or you would like to know more but don't know where to begin, speak to our team and find out how we can help.
Plan ahead for big life changes
Is 2023 the year you're set to tie the knot or welcome a new addition to your family? Is it the year you hope to buy your first home? Or maybe the countdown is finally over and it is the year you're due to retire? If 2023 is set to be a life-changing year for your family, make sure you speak to your IFA.

Even if you're starting to think of events further down the line, the best time to talk about them is now. Financial planning can help you to save money while maximising your income. There are lots of actions that you can take, or put into place, to make both you and your family more financially secure.
Financial planning can feel like a minefield. Nobody wants to make one wrong step and lose their hard-earned money. We can help with any queries or questions that you may have to ensure that you have all the information you need to make well-informed choices for your family.


Prepare for the end of the tax year in April
April will be here before you know it. If you're self-employed, make sure you speak to your IFA in the run-up to the end of the tax year to make sure you avoid any pitfalls.

Depending on your individual circumstances, options such as topping up your pension contributions (which are tax free), boosting your ISA to gain the maximum level of benefits, or gifting money to your family in order to avoid inheritance tax could be worth exploring.

We are all currently feeling the financial pinch of the cost-of-living crisis and there is a lot of pressure to be saving our money. It is perfectly natural to feel worried, but knowing exactly how your finances stand is the first step to feeling more confident and less stressed. HWIFM is here to help you.

We can help you whatever your assets or personal financial goals and can also help you to shape and refine those goals by only advising you on what you want. At HWIFM, there is no one-size-fits-all approach; finances are just as individual as the person they belong to.

We wish all our past, present and future clients a very merry Christmas and a prosperous 2023.

If you would like to know more about how an IFA could support you in 2023, please email us: hello@hwifm.co.uk or call 01606 338914 to chat with one of our financial advisors.