26 Jan

Maximise your income in 2023 with these money-saving tips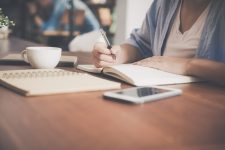 We all know that a little can go a long way – especially in today's economy.
Saving money and making the most of your income isn't necessarily about making big, dramatic changes. By changing habits and taking strategic and proactive action, you're in a better position to make your money work for you.
In that spirit, we've compiled a money-saving few tips to get you ready and motivated for making your money go further in 2023.
Make sure you know where your money is going
This might sound like an obvious point, but it's worth taking some time out at the beginning of the year to really examine your incomings and outgoings.
Life can get pretty busy and with the cost-of-living creeping up, it's more important than ever to know what you're spending. Carve out some time to fire up your banking app or dig out your old statements.
Begin by looking back at the last six months and scan your statement item by item. While you may not remember when or why you made each purchase, you can start to notice spending habits. Are there any outgoings you don't recognise? Are there any purchases you now feel you didn't need to make? Are there purchases you can't even remember making?
This exercise isn't about making yourself ashamed over what you've spent in the past. You can't change what you've spent yesterday, but you can use new insight to change how you spend in the future.
Let your pension work harder for you
Whether you're self-employed or work for a company, your pension may give you the opportunity to maximise your income in the long term.
With the end of tax year in April, the first few months of the year is a good time to assess your savings. Take advantage of pension tax relief by investing additional savings and income into your pension. As long as you're not contributing over your £40,000 annual allowance, your pension investments are tax free.
If you're trying to save money in the short term, this might not be the right approach. Under most circumstances, you won't be able to tap into your pension pot until you're 55 (57 from April 2028 unless the plan has a protected pension age) – so think carefully about whether you may wish to access the money in the near future.
However, topping up your pension is still a savvy way to maximise your income long-term.
Take advantage of 'ISA season'
The end of March and start of April is sometimes referred to as 'ISA season'.
As the end of the tax year looms, now is the time to use as much of your annual £20,000 tax-free ISA allowance. With everyone thinking about ISAs and the market keen to take advantage, providers often improve their interest rates to attract new customers.
While you may be quite happy with the ISA you have now, it's still worth shopping around at the end of March and beginning of April for good deals. You can open and contribute to more than one ISA, as long you're only paying into one of each type in a single tax year.
If you're interested in making the most of ISA season, why not chat to one of our financial advisors? The team at HWIFM can help you outline your saving goals and offer guidance on which ISAs might help you reach them.
The above information is based on our current understanding of taxation legislation and regulations. Any levels and bases of, and reliefs from, taxation are subject to change.
The value of your investment can go down as well as up and you may not get back the full amount you invested.
Check your protection spending
Protecting your family, home and livelihood shouldn't feel like an expensive luxury.
If you're currently paying for life insurance, critical illness cover, or income protection, it can help to know what you're getting for your money.
While comparison websites can be a good place to find seemingly great deals, as a regular consumer, you won't have access to the full range of offers out there. Independent financial advisors like HWIFM work directly with providers to find the right protection for their clients – and often, at a better price than they'd find online.
Speak to our team today to chat about your protection and ensure you're paying the right price for the best, most appropriate coverage for you.
More money-savings tips for 2023
Any more for any more? Here are a few more tips to consider if you're looking to save money or maximise your income.
If you shop online, browser extensions like Pouch and Honey automatically scan the internet for discounts when you're on a retailer's website. 15% off? Yes, please!
Been thinking of switching banks? Many banks now offer upfront cash rewards if you move your current account. First Direct, for example, offers new customers £175 and a regular savings account with 7% interest.
Shop around for broadband deals. Even if you're happy with your service, there may be cheaper deals out there – and your provider may offer to price-match with a competitor to retain your business.
Cancel any unused subscriptions and monthly services. This may seem like an obvious one, but it's worth checking your bank statement to see if there are any subscriptions you aren't using.
If you're an employee, check to see whether your employer has any salary sacrifice offers. You may be able to swap perks like season ticket loans and cycle-to-work schemes for pay and reduce your taxable income.
Everyone has their own unique financial profile and some or all of these additional tips might not be right for you. Always consider your own personal circumstances before making financial decisions.
Get help to maximise your income in 2023
January can be a difficult time of year when it comes to finances.
Taking action to save money and maximise your income is all well and good, but it can be tough to implement changes and manage day-to-day money worries.
Speaking to an independent financial advisor could help you make your money work better for you. At Howard Worth Independent Financial Management, you're treated like an individual – we offer impartial advice based on your unique circumstances, not anyone else's.
If you'd like to get in touch with our friendly team, you can email us at hello@hwifm.co.uk or call 01606 338914. In the meantime, the team at HWIFM wish you a very happy, healthy new year.