12 Aug

What are the challenges behind managing your own finances?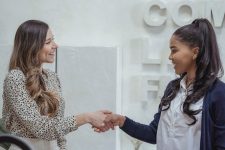 Planning for the future can be a scary prospect. Adding successful financial management to the equation can elevate it to a terrifying one.
No two people are the same – and the same can be said for long-term financial goals. Just like there is no right or wrong answer when it comes to planning for the future, there is no right or wrong way to manage your finances.
While we at HWIFM are happy to use our expertise and knowledge to provide you with the means to secure the future you want, we appreciate that many people choose to delve into the world of financial planning and management for themselves.
If you're debating whether to get an IFA or to explore the financial planning market solo, here are a few points to consider which could help you to reach a decision that suits you.
Financial management can require consistent commitment.
Navigating the financial markets on your own can feel a little bit like being a small fish in a big pond.
To maintain your financial trajectory and meet your long-term goals, you may need to:
continually trawl for the best deals on financial or investment products
keep abreast of what's on the stock market for promising investment opportunities
assess how much you may need to invest to stay in-line with your goals.
While it's not essential, having confidence, knowledge and experience of financial planning can help you make the best decisions for you.
If you're unfamiliar with the intricacies surrounding financial management policies, you're unlikely to run into trouble but you may miss out on opportunities to make your money go further.
It's tough to avoid investment info overload
Cutting the wheat from the chaff when it comes to the investment market can be a tricky task, even for an experienced investor.
The financial industry moves quickly, which means that lots of details and policies can change rapidly without much warning. Unless you're immersed in the world of financial management, it can be tough to stay on top of the regulatory developments which might impact your portfolio.
Without constant attention, amendments can easily be missed; which lead to missed opportunities for maximising your income.
Independent financial advisors have specialist knowledge
Financial advice firms such as HWIFM have access to all of the latest briefings, data and research; some of which may not even be made available to the public.
This wealth of knowledge, coupled with years of experience, means that an IFA can quickly determine what is relevant to you and your financial goals and what is not.
Think of financial management firms like a roadmap that have the means to get you from A to B while also avoiding most of the potholes or bumps along the way.
You can sit back and relax knowing that there's someone out there whose sole focus is getting you closer to achieving your financial objectives.
When financial management starts to feel like a 9-to-5
Building, reviewing, monitoring and readjusting a portfolio can be a significant time commitment.
There will always be more options, more information and more admin to do. While some folks enjoy the challenge and experience, others may find themselves so busy planning for the future that they forget to enjoy the journey.
IFAs can dedicate the time and resources needed to effectively manage your finances while you can get on with living your life.
Missing out on financial insider deals
Buying in bulk often gets you a cheaper deal, and the same rule often applies in the financial industry.
Working solo, it's unlikely that you will secure better terms than those obtained by an advice firm on any products or services you need. Firms with hundreds of clients on the books can receive benefits such as discounted charges or access to investments not yet released into the mainstream market.
This is because they can provide lenders and institutions with a safety net and volume control that they simply cannot get from individuals.
Managing your finances your way
Whether short or long-term, the goals we set for ourselves can be extremely personal.
The HWIFM team understand completely the need to control your finances and make the decisions along the way. It's why we provide you with independent, unbiased financial guidance that's attuned to you and your situation.
If you're still unsure whether an independent financial advisor could help you to plan for your future, or if you have any questions, please email us:
hello@hwifm.co.uk or call 01606 338914 to chat to a member of our team.