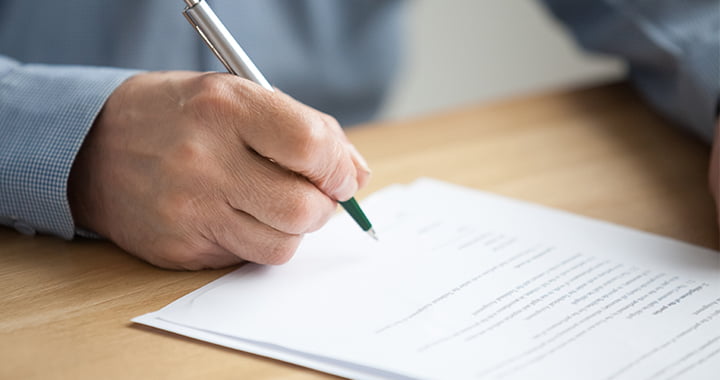 21 Dec

Wills: A record number of people are planning for later life – but the 'overwhelming majority' still risk dying intestate

A record number of later life planners have made an adjustment or created a Will for the first time during the coronavirus pandemic, the latest research has indicated. However, the research shows that the "overwhelming majority" of people still "do not have their affairs in order".

Published by the Law Society, the legal regulator for law firms in England and Wales, the survey of Brits reveals that seven per cent have made or updated their Will during the first nationwide lockdown.

A further three in 10 said they already have an up-to-date Will that "reflects their current intentions".

Law Society president David Greene described this phenomenon as a "striking shift" compared to the same period last year.

However, 60 per cent of adults surveyed said they still do not have a Will – leaving them vulnerable to the laws of intestacy and risking dying without their inheritance being distributed in the manner they would like.

It also means that individuals aren't planning effectively to take advantage of the Inheritance Tax reliefs available to them, including the seven-year rule, the spouses and civil partners rule and the exempted gifts allowance each year.

When asked why they have not drafted a Will, a quarter said they did not have anything of value to leave, while one in five could not find the time to do so and a similar number 18 per cent said they felt that they were too young to make a Will.
We're here to help
Nobody knows what the future holds, which is why it's important to put plans in place. Many people may be reviewing their financial position over the Christmas break ready to implement changes in 2021. We would welcome the opportunity to speak to you about how you can manage and preserve your wealth with an advisor you can trust.
Our expert team can advise you on a wide range of life and mortgage protection policies to provide a safety net for you and your family, and we offer independent, unbiased advice.
For a free, no-obligation meeting, get in touch with our expert team at HWIFM today.